Kingdom of Italy
Victor Emmanuel III
ALBANIA
1 LEK (Magnetic) - 1939 (XVIII)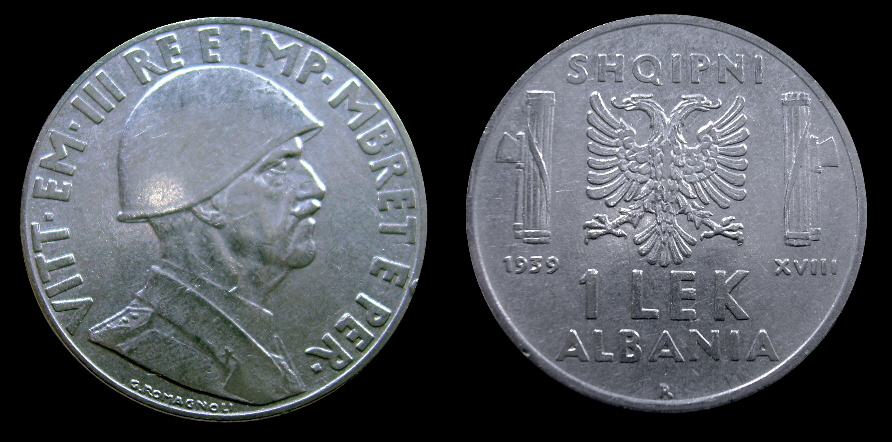 VITT. EM. III RE E IMP. MBRET E PER.
Uniformed and helmeted bust right.
Below: G. ROMAGNOLI

Albanian two-headed eagle between two fasces. Above: SHQPNI. Below, in three lines:1 LEK / ALBANIA / R .
To left: 1939. To right: XVIII (year of fascist era).
Modellist & engraver: Giuseppe Romagnoli

Rome mint
Edge: reeded

Mm. 26,7 - Gr. 8 - Acmonital *
Mintage: 500.000
* Acmonital: alloy of iron, nickel, chromium and vanadium.