Kingdom of Italy
Victor Emmanuel III
2 Lire "Empire" (Anti-magnetic) - 1940 (XVIII)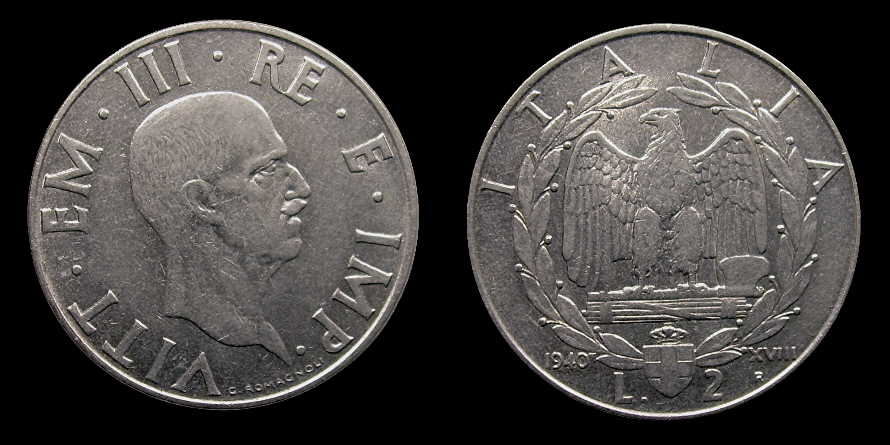 VITT. EM. III. RE. E. IMP.
Bare head right. Below: G. ROMAGNOLI

Eagle on fasces within laurel wreath. Around: ITALIA.
Below: Savoy coat of arms between L. and 2; to left: 1940; to right: XVIII (year of fascist era) and R.
Incisore:
Modelli:

Rome mint
Edge: reeded

Mm. 29,1 - Gr. 10 - Ac/Ni
Mintage: 5.742.000
* Acmonital: alloy of iron, nickel, chromium and vanadium. In these coins, the ferromagnetism of the alloy is set at zero, for the considerable percentage of nickel.